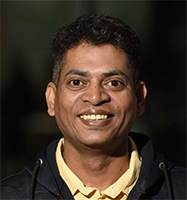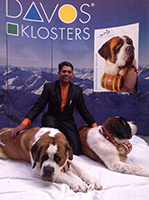 BIRENDRA KUMAR
NEW DELHI, INDIA
Birendra was born and brought up in Champaran, India, from where Mahatma Gandhi's famous Indigo Movement took place 100 years ago in 1917. It was the first ever movement against bonded labors of farmers. He strongly believes in principals of Mahatma Gandhi and has adopted a lifestyle of neednomics (need based economics).
He is a farmer by nature, He is a Social Worker by profession, expert in Not-for-profit management and IT Enabler for grassroots. People call him Social Engineer and Encyclopedia of NGOs.
He is inspired by the Non-Violent and Sustainability movement and experimenting in self-sustainable and self-reliance community development efforts across the country. His life purpose is to ensure and establish nonviolent and sustainable communities across the world. To ensure the above objective, he is serving India and the world as Executive Director of Non-Violence Peace Foundation, USA and Managing Director of Non-Violence Planet future Pvt. Ltd, India. He is a Founder of Non-Violence Foundation (http://nonviolenceindia.org ) based in Delhi, India. NVPF network is working in 12 countries and reaching out to 2 Million youth and young minds.
He is just nominated as executive board member of World Intellectual Forum (http://wifourm.com). He contributed in Right to Food, Right to Information and Right to Education from his student life. Social Work was his passion and he made it a profession. He earned his degree as Master of Social Work from Mumbai University, Master in peace and Gandhi studies, M. Phil in Social Work at Delhi University. He is an honorary doctorate in Social Work and Human Rights.
His great achievement is that he has trained and mentored more than 3,500 people to indulge themselves in the field of social work.
He leads many networks and Mother NGOs across the country.
He stands for causes and provides mentorship to not- for-profits across the globe.
He has traveled widely to promote peace and non-violence. He has dreamed of a world without weapons. He wants to establish a non-violent world with enough food for everyone without spoiling nature.